SHARE
Dean Parsons Interview
Cameron caught up with Dean recently enjoy.
Hey Deanr, whats been going on? Between promotions and injuries you've had a few twists and turns in life recently.
Hi Camma Hahaa Yehh working a full time job again like the majority of us. Recovering from another wrist op, before that was a fractured ankle. So skating for me has been up and down.


How often do you get to skate week to week?
Now that everything's on the mend I'm getting out again most weekends. Full time shit has really made me appreciate the time I do get to skate


I feel like you were already sitting on a full part and interview around this time last year, do you feel like you've got a lot more work to do before releasing it?
Hahaha I thought interviews were all over for me, somehow scored this one hahaa! I'm actually wrapping up a video part for èlan soon. We just need a lil' icing for the cake. Been working on it for a while no, injuries and life stuff has slowed everything up. Back skating now so stoked be out.
You (jokingly) talk about your age a lot when you're skating these days, no one knows if you're 21 or 56. Has your approach to filming a video part changed compared to in the past?
Nah the approach is the same. Working all the time stinks, you've gotta plan around work priorities coming first haha. I seem to still manager to drag my self out some weeknights and most weekends to skate.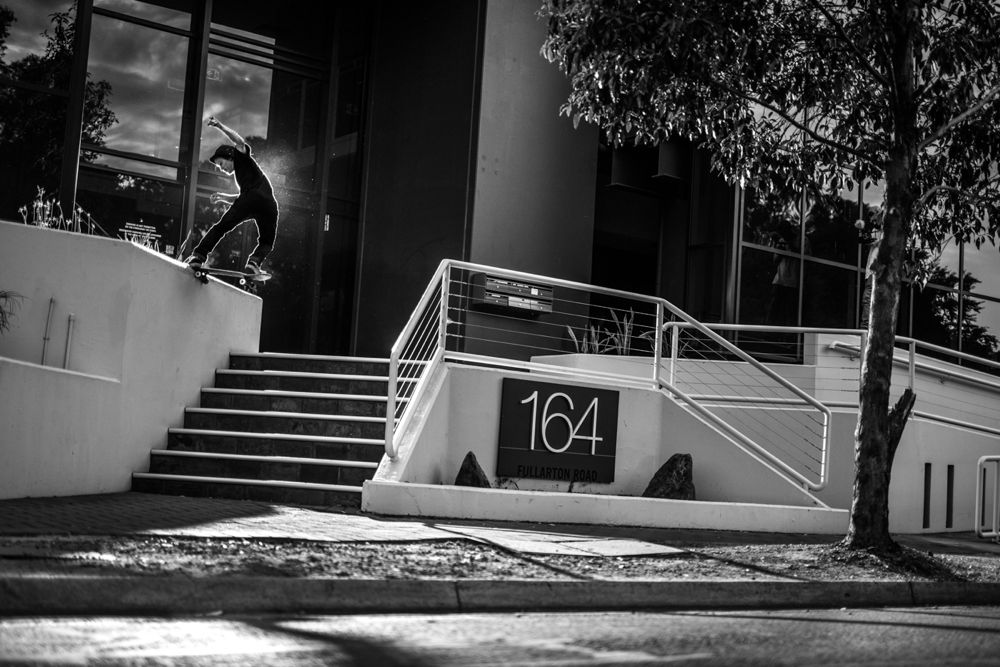 You're a pretty well travelled road warrior, are Clowd trips like anything youve done in the past? Ive never seen so many Australian skaters coordinated into a trip before.
Clowd trips are rad, I like the whole Aussie dist shit! No, these are like no other. Always seem to string together 20/30 skaters from all over! It's crazy how we can get around and navigate everyone at once.


So you're a part owner in Arrow wheels, hows it come along from birth? Seems that you guys keep busy on the media side of things.
Arrows going on two years at the end of this year! So yeh it's coming along good. Everyone's rad its like family. Big ups to everyone that supports us!!!


Long before you turned Pro for Élan, you were a pro couch surfer. A profession you've recently returned to. How do you find it over having your own room? Seems they both have their pros and cons.
Couch hopping had ya perks (minimal rent and less commitments). Having a rooms good for my piece of mind, hopefully be back in a place soon. Sydney's crazy rent wise so I don't mind.
Over the past few years I've seen you dabble in, then learn the basics of filming, editing, graphic design and even shooting the odd photo. Have you always had a love for all side of the skateboarding world, what's spread your wings more recently?
I've always done a bit of everything. Never really shot any photos though! Only just started playing around recently. Don't know much besides a few pointers off you! Thank you (cam)


How many video parts have you had?
Hahaha this question makes me feel 56! Ive had a few now, Not too sure on the exact figures though.

Are you getting out of Australia this year?
Hopefully by the end of the year, pretty locked into work and other shit going on. But definitely be looking to do something! Even if it's just inter-state for now.