SHARE
Independent Rivers Demo
Word - Tim (Singlets) Barling
Pics - Andrew Mapstone
Crew
Last Tuesday Independent Truck Co sent a slice of their stacked international roster down to Melbourne for a demo with some of the local team. Pre demo the guys from Lush put on a bbq with beers and sausages on the Yarra. Looking back that was probably a strange choice for a tour which had meat pies in the name but it was good none the less, thanks for the beers.
Mashy time
At 6pm Joey wrangled the squad off to work at Rivers. It was a solid turn out and Ryan Townley impressed the crowd over the kicker to road barrier, quickly riffling off 3 or 4 tricks I would never seen done over it with ease. The Aussie boys all held it down, Phil Marshall, Noonan, Pilz & Brett Royden casually killing it. Mashy was a favourite flying all over the place at high speeds smashing his tail down into the tranny and hucking dicey manuvers on the big rail. Sammy and Mitch ripped at the local as always with effortless bangers, Mitch even throwing out the signature fs flip over the rail for the boys.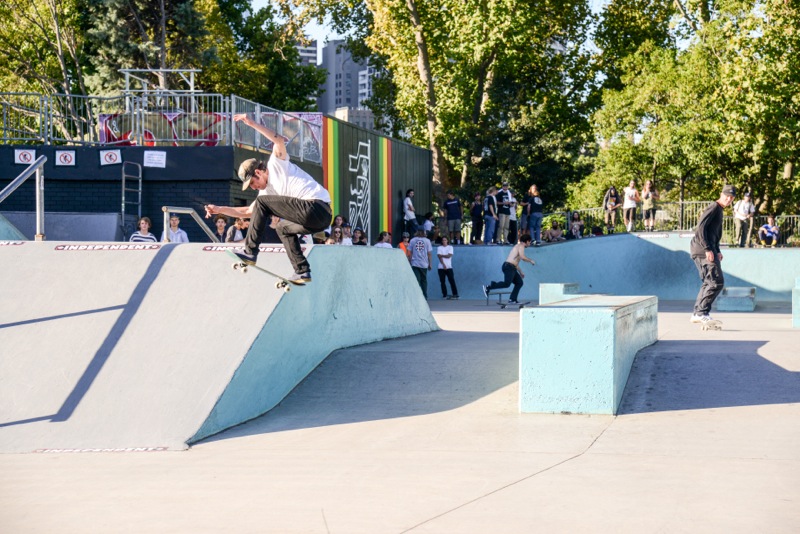 Leo Romero was probably the highlight for most people, he got swarmed after the demo by young crewas well as the older guys for autographs and photos. He skated fast and seemed to be in gap mode. He charged into some wild slams and rolled away with some heavy tricks including nosegrind on the famous Woodsy gap to Hubba and front blunt on the edge of the big bank which is not even normally seen as a skateable ledge.
I have probably left out so many good things and forgot to list people but it is hard to keep track with that much ripping happening at once. Cheers to the legends at Lush and Indy for a great afternoon. Next time bring the Gonz!